Sponsors!
To clear things up – I don't get paid to sail around the world (though I wouldn't refuse that job offer).  I spend my own cash on this endeavor.  But since I make an effort to write, answer emails, etc (when I can, internet dependent) – a fair amount of people visit the site.  Many of them are interested in the gear I use, and when I receive either a) a significant discount or b) free gear from high quality vendors that I believe in and whose products I use – this is where they go.  That part in italics/bold is very important – I don't just put gear up here if someone offers me something at a discount or free.  I'm a gearhead so you can trust that anything here is quality, and I would use it whether I was sponsored or not.
So check out my sponsors, and consider them for your next purchases – they have quality gear and support people like you and I.
Anybody who visits this site semi-regularly knows that I'm a spearfishing addict.  What alot of people don't know is that I love to offshore fish almost as much.  To that end, when I began taking the offshore fishing seriously I wanted some serious gear.  I found that in Sterling Tackle.  I can safely say that Sterling Tackle lures are my favorite and the most high-quality fishing lures I have ever used.
We catch more than 2X as many fish on Sterling Tackle as we do any other gear.  Period.  I can't even begin to post a fraction of the pictures of fish that we've hooked using this gear.  It's outstanding.  So far the species include:  almost every species of Tuna, Marlin, Sailfish, every species of Mackerel (Wahoo, King, Spanish), Mahi, a small Mako, and many smaller fish including Rainbow Runners and the like.  With the quality of the gear, you might think it costs an arm and a leg – but it doesn't.  Sterling Tackle represents a very high-quality product at a bargain-price, which may very well make them the best value in offshore fishing tackle.
I specifically like their Daisy Chains (my green Daisy Chain was just snipped off by a Wahoo – but it was our #1 lure onboard until then) and their 18″ Spreader Bars (our best color was pink).
Rob Allen Spearfishing Gear
One of the original speargun makers.  Rob Allen is the founder, still alive and shooting fish we all dream about.  That's probably part of the reason these guys stay on top of their R&D.  If it has the Rob Allen signature on it, it's a quality product – from fins, to masks, flasher systems, to the railguns themselves.  To top it all off – it's actually affordable (compared to the relatively expensive gear of other manufacturers).  I've used his gear since I started spearfishing.

Rob was among the first who started building spearguns that could withstand punishment and land bigger fish at longer distances.  His guns incorporate an integral rail in the barrel, which supports the spearshaft and makes the entire system very accurate. I met Rob in Fort Lauderdale at The Blue Wild Expo.  He's an impressive guy, who has built an impressive company with impressive products.
You can find Rob Allen gear almost anywhere that carries spearfishing equipment.
The most impressive items are:
130 cm Railgun – Very accurate, easy to use, and tough.  My first "real" speargun, and still used daily (if I'm not working on the boat).  That says something.
Rob Allen Carbon Fiber fins – They give you a huge advantage.  I use these every. single. dive.  Every one.
Rob Allen Flasher System – a very well thought-out piece of kit that brings the fish to you.  Important concept.
I personally use:
The Rob Allen coozies!
Rob Allen 130 cm railgun
Rob Allen spears
Rob Allen reel
Rob Allen Snapper mask
Rob Allen carbon fins
Rob Allen 3MM open cell wetsuit
Rob Allen rashguard
Rob Allen floats
Rob Allen floatlines
Rob Allen flasher system
These guys rock. End of story.  They make gear that guys like me (and girls too) use.  The stuff they make is designed to do what's important to us – allow us to do more and stay protected in a tough environment, and as an added benefit – it looks good too.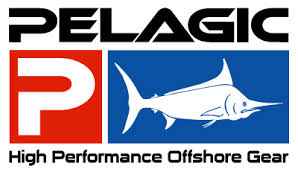 The three things that I have trouble functioning without (it was tough to narrow down) are the sunglasses, the sunshieds, and the visor.  I love their shirts, as they protect me from the sun while keeping me cool – but I'm always working on something dirty, and the shirts are so nice…  Maybe, someday, I'll do less boat maintenance (right…).
The sunglasses: The Fish Whistle.  The sunglasses are very high-quality glass, that help me pick up underwater structure and fish.  I wear the same pair everyday, and they're still my go-to glasses – over a year later.  I think it's fair to note that I never, ever put them in a case and regularly leave them hanging in the salt and sun.  They get used and abused, but keep-on keeping-on.
Dumb fact:  I've dove over 75 feet, without a tank – to retrieve them, and sailed many miles to get them back from a friend.  Click the pic below to go to see them on their site.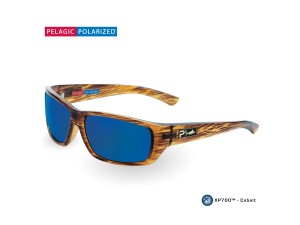 The sunsheilds (multiple).  The sunshields help protect me when I'm running around midday in the tropics, near the equator, with the sun reflecting off of the water.  Siestas are nice, but sometimes you have to get out there when the sun is beating.  The ability to cover up the moneymaker (your face), while still breathing, still talking, and not overheating – is clutch.  I use several, not daily – but when you need them, you need them.
Dumb fact:  When exploring Colombian islands inhabited by the Colombian elites – it pays dividends to take this off, and not look like a bandito.  Don't ask me how I know.
Click the pic below to check it out on their site.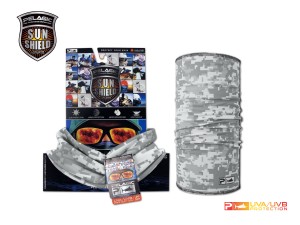 The Offshore Visor:  a red one, so you can see it in the water when you lose it (you will).  The visor is my go-to headgear, day in and day out.  You need to shade your face when you're in the sun all day.  But you don't want to sweat gallons if you don't have to.  You can control your hair, shade your face, and let the heat escape from the top of your head.  Mine is a little faded and in desperate need of a bath, after a year of nonstop sun and salt – but it's still alive.
Edit:  I lost the visor.  It was a tragedy of epic proportions.  It is at the top of a very long list of things to buy when I return stateside. 
Dumb fact:  I once lost the visor in a windstorm, and had a crewmember jump into the water and retrieve it – when we had full sails up.  The delay to retrieve the visor cost us an hour of travel time…
Click on the pic below to see it on their site.